Guidelines, Good Practices and Permits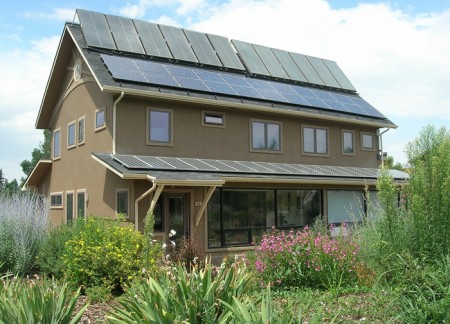 Finding a good solar site isn't always easy. There are many important things to consider — the most important being if the site faces south, providing adequate access to the sun.
But there are also other important considerations, such as avoiding or minimizing impacts to prime agricultural lands, wetlands, floodplains, prime recreational lands, ecologically and archeological sensitive areas, scenic view sheds and important community vistas.
A solid understanding of and sensitivity to helping site projects in a location that meets permit parameters and embodies a "good neighbor policy" that balances different goals and interests can help to expedite projects (a.k.a. good sites = faster permitting = happier communities and developers). It can also help avoid public push back and broaden public support for solar, which is good for people's pocketbooks and the planet.
The Energy Atlas on the Community Energy Dashboard can help you identify, analyze, and map existing and promising locations for renewable energy and energy efficiency projects. The Energy Atlas was developed with support from the U.S. Department of Energy, and is updated quarterly from publicly available Certificates of Public Good.
RESOURCES
LANDFILL PROJECTS – EXPLORE THE POTENTIAL FOR YOUR TOWN
Thanks to the following individuals and organizations for their help in compiling the information on VNRC's guidance document:
Billy Coster at the Vermont Agency of Natural Resources, Dennis Shaffer at the Vermont Land Trust, Jamie Duggan at the State Historic Preservation Office, Alex Depillis at the Vermont Agency of Agriculture