Your VECAN Support Team
As a part of the VECAN network, you, and the other 120+ energy committees across the state, are supported by a diverse group of partner organizations. The VECAN Partners, consisting of the Vermont Natural Resources Council (VNRC), Vital Communities, Energy Action Network (EAN), Vermont Council on Rural Development (VCRD) and Efficiency Vermont (EVT), are available to provide online consultation and support to individuals and full energy committees working on local energy transformation. Each of the VECAN partners brings different expertise, connections, and perspectives to the vital work you are doing and your communities, and we are eager to support you however we can. Even if we can't help you directly, we will do our best to connect you with others who can.
You'll find more details below about which topics each individual VECAN partner is best equipped to assist you with. Please direct your questions to the individual VECAN partner whose expertise best matches your needs. Don't hesitate to reach out to us!
Don't forget that the other energy committees across the state can also be a resource to you! Check out this map for a list of all energy committees and their contact information.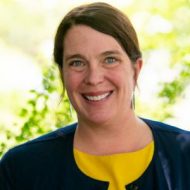 Johanna Miller
Energy & Climate Program Director
Vermont Natural Resources Council
Johanna is available for consultation on:
Public Engagement Strategies
Strategic Planning
Communications and Outreach Strategies
Starting a Town Energy Committee
Tracking and strategically engaging in state-level initiatives

Legislature
Comprehensive Energy Plan
Climate Action Plan
Funding+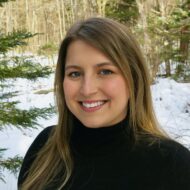 Greta Hasler
Energy & Climate Program Associate
Vermont Natural Resources Council
Greta is available for consultation on:
Outreach & Public Engagement Strategies
VECAN Resources

Website
Listserv / Google Group

Tracking and strategically engaging in state-level initiatives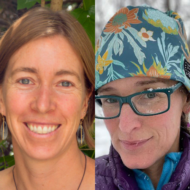 Vermont Council on Rural Development (VCRD)
The VCRD team (Laura Bailey and Jessica Savage) can provide: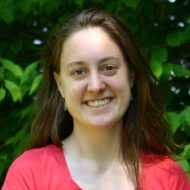 Sarah Brock
Energy Program Manager
Vital Communities
Sarah is available for consultation on:
Climate and energy efforts in the Upper Valley
Strategic Energy Action Toolkit for energy committees and other local energy and climate action
Solarize and Weatherize campaigns
Green real estate (working with home buyers, home sellers, real estate professionals)
Outreach to mobile home residents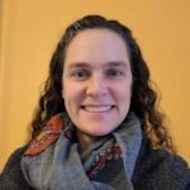 Cara Robecheck
Network Manager
Energy Action Network
The EAN team can provide: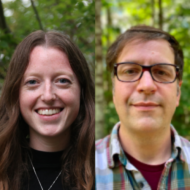 The Efficiency Vermont team (Bekah Kuster, Michelle McCutcheon-Schour, and Brad Long) can provide:
Support for community-wide presentations and events that promote electrical or thermal efficiency
Information on state-wide energy efficiency incentives for schools, municipalities, and businesses to help your town save energy and money
Energy efficiency training, guidance, and technical assistance for nonprofits, communities, municipalities, and business groups
Support with Button Up Vermont Campaign
Sarah Bayer
Community Energy Coordinator
Vermont Natural Resources Council
Sarah is available for consultation on:
VECAN Resources
VECAN Website
VECAN E-Newsletter
Events
Energy Committee Activities
Communications and Outreach Strategies