Regional Initiatives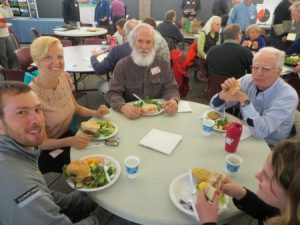 VECAN regularly hosts regional events and gatherings across the state to foster collaboration among neighboring town energy committees on efficiency, renewable energy, transportation or other initiatives. These events are often hosted in partnership with Regional Planning Commissions, to connect community leaders to other partners in their region. We bring together energy committee leaders to network, strategize and hear about timely topics, programs or tools.
Some historic and potential topics include:
Thermal efficiency opportunities

Community energy planning

Transportation innovating

State policy updates

How to use the Community Energy Dashboard

and more
Please contact VECAN Coordinator Johanna Miller at (802) 223-2328 ext. 112 or via email at [email protected] if you'd like to see a regional event – or a particular topic covered – in your neck of the woods.